cool runnings
today, on the Official First Day of Spring - to celebrate D18 turning eighteen - we ventured to vegas (aka The Armpit of New Zealand) in

The Sardine Tin

(aka our little van) for a fabulous sunny day riding The Luge...




we had loads of laughs going up the gondolas and up, bounce, up the chair lifts...




and a ton of fun going down.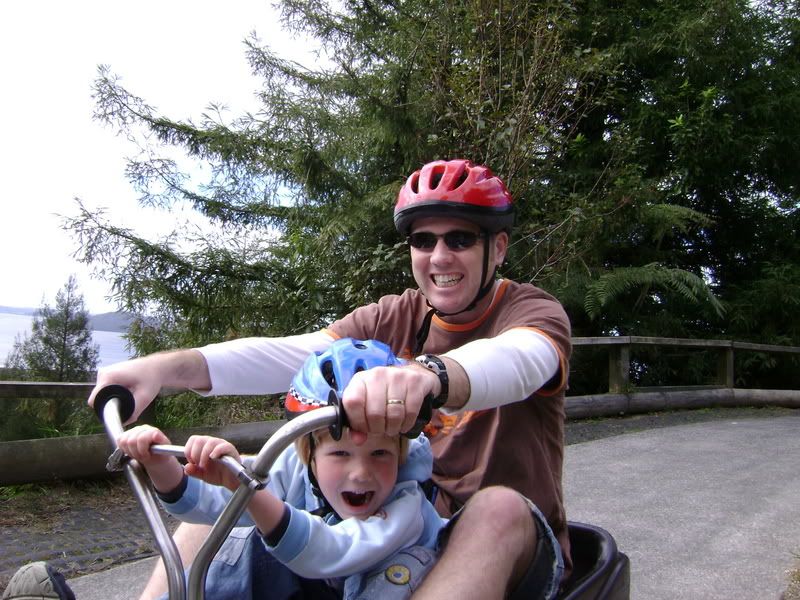 we tried out every trail: scenic, intermediate and advanced, and even though one or two of us canned off, it was totally
cool runnings mon: peace be the journey
, and everyone kept their *
lucky egg
* intact!!!
i am feeling very Olympic today, how about you??
eins, zwei, drei.....